In the latest episode of HBO's House of the Dragon prequel Game of Thrones, Queen Alicent Hightower (Olivia Cooke) dubai foot fetish exposes her bare feet to a meeting with Larys Strong (Matthew Needham). Fans were left stunned and wincing at the scene.
Cryptocurrency is a new technology that is rapidly changing the world of gambling. While some benefits of crypto casinos are clear, there are also some cons that need to be Pros and Cons of crypto Gambling considered.The first benefit is that crypto casinos are more private. This is because the transactions are decentralized and untraceable, so they don't require a lot of personal information to verify your identity.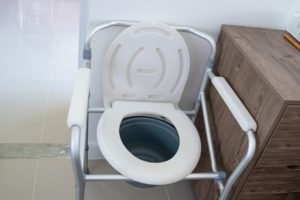 A bedside commode is an excellent bathroom aid for you or a loved one who may require some assistance. Proudly serving patients in Los Angeles and Ventura Counties, California, Home Care Pharmacy offers a variety of bedside commodes and other bathroom safety aids. With the goal of getting these reliable tools in the hands of our customers, our bathroom aids can be found in our store located in Simi Valley, CA, or delivered utilizing a local delivery service.
How a Commode Can Help
A commode can be a useful bathroom aid for a patient that has suffered from an injury or illness that has hindered their mobility. Because a commode is a portable toilet, it can be moved to whatever room is necessary for the user. In addition, commodes have strong arms on each side able to support the patient when they are getting on and off the portable toilet. Commodes do not have to be placed by a bedside or in another room. They can also be used as a lift in a bathroom if that's what the user requires.
Commodes offer users a variety of benefits, such as:
Provide Independence
Despite the challenges, asking for help is often a difficult thing to do, even for someone who has lost their full mobility. A commode empowers those who may need assistance to go to the bathroom on their own without having to ask for help.
Offer Privacy
Needing assistance on and off the toilet can make for an uncomfortable situation and feel like a breach of privacy. With a commode, patients can preserve their privacy again.
Increase Safety
One of the biggest dangers to people with limited mobility is the risk of slipping and falling resulting in serious injuries. Commodes are built with a sturdy design and feature support bars allowing patients to safely get on and off the commode without having to risk falling.
Receiving Your Commode from Home Care Pharmacy
Since 1986, the number one goal at Home Care Pharmacy has been to supply high-quality, safe, and reliable medical products and services to our customers. With that goal in mind, we proudly accept all forms of medical insurance and will bill Medi-Cal, Gold Coast, Medicare, Union Insurance, worker's compensation, and all major private insurers to help cover the costs. Because insurance claims can often be confusing, our well-educated and friendly staff will try to assist as much as they can by walking clients through the insurance billings process and answering any questions they may have.
With many of our clients unable to come into our store in Simi Valley, CA, and browse our inventory themselves, we offer a convenient delivery service. We will happily ship the desired product to the client as long as they live in Los Angeles County or Ventura County. For more information about our bedside commodes, please visit our location in Simi Valley, CA, or contact us today.