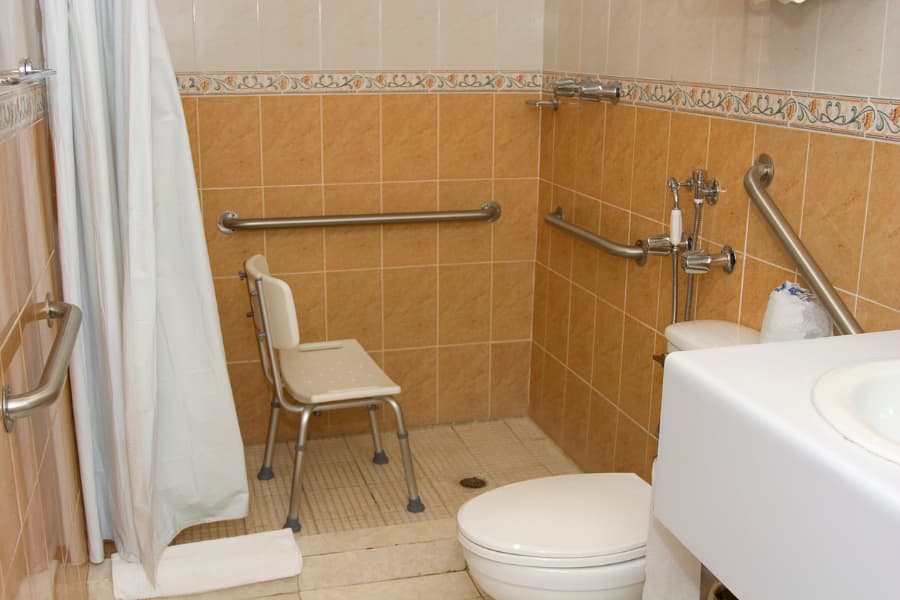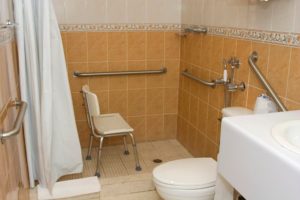 As we age or after an injury, keeping yourself or a loved one safe in the bathroom is a necessity, and Home Care Pharmacy has everything you need to help decrease the risk of falls and other accidents. Since 1986, we have been serving the wide range of medical needs of Los Angeles and Ventura Counties, from prescription refills and medical supplies to vaccinations. Our friendly and knowledgeable team is standing by to help you find the right bathroom safety products for your home or office.
Our Selection of Equipment
When it comes to bathroom safety, Home Care Pharmacy carries equipment that makes daily functioning easier for those with mobility concerns. These products include:
A commode is a multi-use medical product that can be used as a portable toilet or raised toilet seat. In some cases, the commode is placed at one's bedside. In others, the commode is placed above the toilet, where it not only serves as a raised toilet seat but also as a safety support frame, providing handles for the patient to grab as they sit or stand. It also keeps the patient from falling off of the toilet when they are seated.
Reduce your chances of slipping and falling in the shower by using a shower chair. The use of a shower chair allows the patient to maintain their independence and safely wash themselves while remaining safely seated and supported. Using a shower chair is also much more cost-effective than installing a costly bathtub or walk-in shower. If you are suffering from one of the following conditions, a shower chair might be right for you:
Balance issues
Muscle weakness
Recovering from surgery or medical treatment
Severe joint or muscle pain
Trouble walking or standing
Providing High-Quality Medical Services for All Members of Our Community
At Home Care Pharmacy, we believe that all members of our community deserve access to world-class medical supplies and services. That is why we accept all forms of medical insurance and bill Medi-Cal, Gold Coast, Medicare, Union Insurance, workers' compensation, and all major private insurers.
We also go above and beyond to ensure the well-being and satisfaction of every customer. If you cannot find what you are looking for in our store, our team will do everything we can to source the item and have it delivered to you. Likewise, if for any reason you cannot visit our physical location in Simi Valley, CA, we will happily ship whatever you need directly to your home or office if your address is within Los Angeles or Ventura County.
Find Bathroom Safety Supplies at Home Care Pharmacy
Luckily, keeping yourself or a loved one safe in the bathroom is easy with one of the high-quality bathroom safety products carried by Home Care Pharmacy. If you would like to check if a certain item is covered by your insurance or want to explore our extensive inventory of bathroom safety products, please contact us or visit our location in Simi Valley, which is located at 1687 Erringer Rd, #1. Alternatively, you can place an order for delivery if you live in Los Angeles or Ventura Counties.