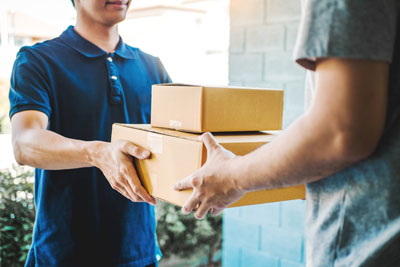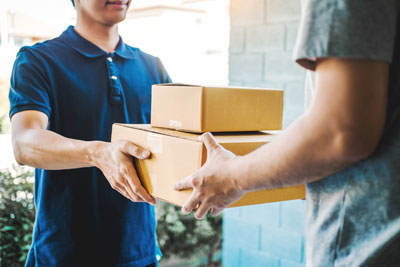 Making a trip to the pharmacy isn't always convenient when you need essential medical supplies and equipment. If customers can't visit our Simi Valley, California, pharmacy due to illness, busy schedules, and other challenges, Home Care Pharmacy offers medical supply delivery to ensure they receive the equipment they need. Our home delivery service is available for all residents of Los Angeles and Ventura Counties to save you time and effort at an affordable rate.
The Benefits of Medical Supply Delivery
Customers are always welcome to visit our family-owned and -operated pharmacy at 1687 Erringer Rd, Unit 101 in Simi Valley, CA. Yet there are many reasons why you might not be able to visit, and the need for medical equipment can't be delayed until you're able to shop in person. Medical supply delivery is an ideal solution in countless situations, including:
Illness or Disability
If mobility challenges or health conditions make it difficult to leave home, delivery services provide the equipment you need to ensure better well-being and comfort.
A Hectic Schedule
Work, family, social life, community commitments – we all have a lot on our to-do list these days. Eliminating an errand can help you find more time for the things you have to do and those you enjoy most.
Repeat Purchases
Patients who must regularly replace or replenish their equipment and supplies can cut down on trips to the pharmacy with weekly or monthly deliveries.
Privacy and Discretion
While we strive to offer excellent customer service and discretion with every purchase, home delivery allows greater privacy in receiving the supplies and equipment you depend on.
Receiving Equipment from a Trusted Provider
Home Care Pharmacy builds lasting relationships with our customers, and we work hard to understand your evolving needs and preferences. Our medical supply delivery eliminates the need to work with a faceless supply company representative with friendly support and caring service.
No matter what type of medical equipment you use, Home Care Pharmacy will work with you to provide easy delivery services. We offer clients a wide range of medical equipment and supplies, including:
Nebulizers
Wheelchairs
Hospital beds
Lift chairs and other lifts
Diabetic supplies
Walking aids
Commode chairs and other bathroom safety products
Continuous positive airway pressure (CPAP) machines
Infusion and suction pumps
Oxygen equipment
Pressure-reading support
Traction equipment
Scooters
Lancets and lancet devices
Continuous passive motion devices
Orthopedic slings and braces
Incontinence supplies
Wound care supplies
Ostomy supplies
Gloves, masks, and other personal protective equipment (PPE)
Transcutaneous electrical nerve stimulation (TENS) units
Compression socks and stockings
For patients who depend on one-time or ongoing prescriptions, our delivery services are also available for your medications. It's a simple way to get everything you need for illnesses, injuries, and chronic conditions delivered directly to your home. Viagra Generika.
Please note that delivery charges vary by your location, the equipment ordered, and other factors.
Schedule Medical Supply Delivery Today
Save yourself a trip to the pharmacy with convenient medical supply delivery for Los Angeles and Ventura Counties. To learn more about medical supply delivery or to place an order, contact Home Care Pharmacy online or visit our Simi Valley, CA, location today.