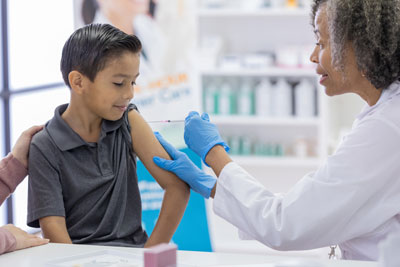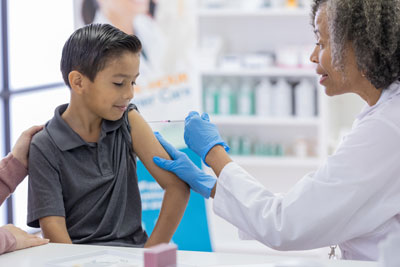 Vaccines play a critical role in public health, allowing children and adults to avoid preventable diseases that pose serious risks to our wellbeing. While there are many places for Los Angeles and Ventura County residents to receive vaccinations, doing so at your preferred pharmacy is an easy way to save time and effort. As a vaccination pharmacy located in Simi Valley, California, Home Care Pharmacy administers immunizations on-site to help keep you and your family safe and healthy.
Why Get Vaccinated at a Pharmacy?
While vaccinations were once restricted to doctor's offices, today you can receive immunizations for many communicable diseases from a pharmacist you know and trust. This can be an easy alternative to seeing a physician, which requires an appointment scheduled during regular practice hours of operation, when you may be at work and children are attending school. While you may wish to call ahead to confirm our vaccine stock and pharmacist availability, most patients can simply walk in and receive the immunizations they require.
You can also feel confident in receiving vaccinations at a pharmacy due to the American Pharmacist's Association (APhA) Pharmacy-Based Immunization Delivery program. This program has been recognized by the Centers for Disease Control and Prevention (CDC) and certifies pharmacists who have undergone additional training in the administration of vaccines.
Additionally, the Home Care Pharmacy team knows you, your prescriptions, and your medical history. Forming close relationships with our customers allows us to identify potential drug interactions, reduce the risk of adverse reactions, and recommend the right vaccinations and immunization schedules for every patient.
The Vaccinations We Offer
Home Care Pharmacy provides a diverse range of common vaccinations for adults and children ages three and older. Your physician may prescribe the immunizations you require for insurance or medical purposes, but in most cases, no prescription is required. A member of our team will report your vaccination to the California Immunization Registry (CAIR) and your primary care provider within 14 days of administration to ensure your medical records are complete and up-to-date.
The vaccinations we provide include:
Cholera
COVID-19
Diphtheria, tetanus, pertussis
Hepatitis A
Hepatitis B
Human papilomavirus (HPV)
Influenza
Measles, mumps, rubella (MMR)
Meningococcal (meningitis)
Pneumococcal (pneumonia)
Polio
Rabies
Typhoid
Zoster (shingles)
Varicella (chickenpox)
And more…
Most insurance plans cover vaccinations provided at pharmacies, but you may wish to confirm coverage before receiving immunizations at Home Care Pharmacy. We currently accept Medi-Cal, Gold Coast (Magellan RX), Medicare, union insurance, and all major private insurances.
Please note that some patients with known allergies and certain health conditions are advised to receive vaccinations at a physician's office. If you have any concerns about immunizations, please contact your primary care provider for more information.
Learn More about Vaccinations at Our Simi Valley Pharmacy Today
Skip the doctor's office or the immunization clinic and come to Home Care Pharmacy for all your family's vaccinations. Our family-owned and -operated vaccine pharmacy is located at 1687 Erringer Rd, Unit 101 in Simi Valley, CA and serves customers throughout Los Angeles and Ventura Counties with immunizations, prescriptions, medical supplies, and more. For more information, contact us today.