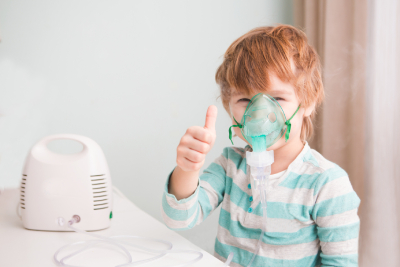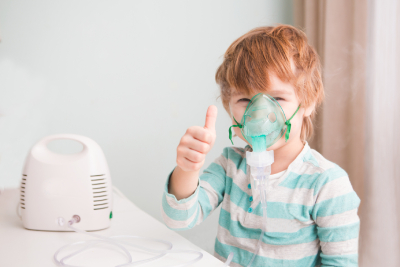 For adults and children who receive breathing treatments for asthma and other pulmonary diseases, nebulizers offer an alternative or supplement to medication inhalers. When used with a compressor machine, nebulizers turn liquid medications into a vapor that can easily be inhaled. To ensure that residents of Los Angeles and Ventura Counties receive the breathing treatments they need to remain healthy, Home Care Pharmacy offers a wide selection of nebulizers, compressor machines, and masks from top brands. You'll also find the prescriptions you require, expert advice, and home delivery, so getting the medications and equipment you need is easier than ever before.
Our Selection of Nebulizers
Home Care Pharmacy carries a diverse assortment of adult and pediatric nebulizers from popular brands in our store, including models from:
Devilbiss
Philips Respironics
If your doctor recommends another brand, there's no need to look elsewhere. We'll order the nebulizer you need and have it ready the next day in most cases.
Need breathing treatments you can take with you? Our collection of travel nebulizers are easy to bring on the go and run on batteries or via an AC adapter, so you can take the medication you need wherever and whenever it's most convenient.
Compressor Machines, Masks, and Other Nebulizer Accessories
We also provide all the equipment you need to make the most of your nebulizer, including compressor machines, tubing, filters, and mouthpieces. Additionally, masks are often preferred by patients who receive breathing treatments, especially for pediatric patients. To accommodate your needs, Home Care Pharmacy offers universal nebulizer masks designed to work with any device. This includes pediatric masks with kid-friendly designs that take the stress out of breathing treatments for little ones. Available designs include:
Nebulizers Made Easy
Successful use of your nebulizer requires more than just the right equipment. When you choose a nebulizer from Home Care Pharmacy, we make it easy to receive your device from start to finish. Our team works with your physician to facilitate dispensing and understand the medications and equipment you need. We accept Medi-Cal, Gold Coast, Medicare, union insurance, worker's compensation, and all major private insurance. Home Care Pharmacy is contracted to bill Medi-Cal and Gold Coast directly, so there is never any out-of-pocket charge for the customer. Individuals with private insurance may be subject to co-pays; please consult with your insurer for additional information.
For assistance in finding the right accessories and equipment for your needs or questions about your nebulizer, simply consult with one of our pharmacists. Every member of our team receives training in pulmonary conditions and is prepared to answer your questions and show you how to use your nebulizer machine, other equipment, and medications. We're committed to patient care and make sure that every client leaves the pharmacy with a clear understanding of how to operate their new nebulizer and successfully administer medications with it.
Get Your Nebulizer Today
If your doctor has prescribed a nebulizer and medication for the treatment of asthma or other pulmonary diseases, contact Home Care Pharmacy in Simi Valley, California. For those currently using another pharmacy, switching is easy. Let us know where your prescriptions are currently filled, and we'll arrange a transfer with a single phone call. Home delivery is also available for individuals in Los Angeles and Ventura Counties, so you can receive your device without ever leaving home. To learn more, call today.