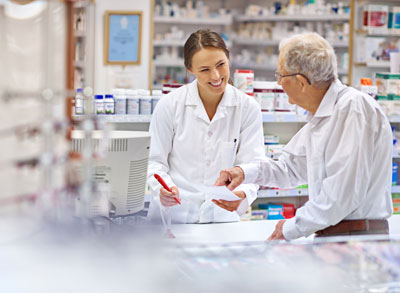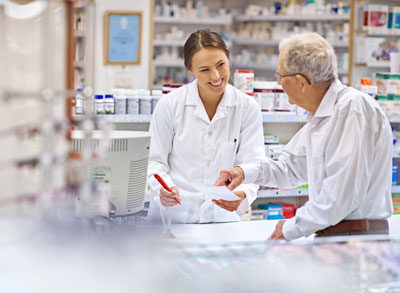 We take pride in our work and our ability to connect with patients on a personal level. At Home Care Pharmacy in Simi Valley, California, you're more than just another patient in a long, faceless line. Our individualized approach to healthcare lets us serve everyone who walks through the door in the best ways possible. There are many benefits to our local, personalized pharmacy services – discover what we can do for you as a valued member of our community and how we serve customers across Los Angeles and Ventura Counties.
Our Patient Relationships
Healthcare is personal, and getting to know you is one of the best parts of our job. From the moment you walk through our door, you're part of the Home Care Pharmacy family. We can tailor your experience in our pharmacy to your specific health needs and circumstances. Building strong patient relationships allows us to provide better, faster service. Whether you need help finding the right mobility aids or understanding the complexities of your insurance plan, our pharmacy technicians can address your unique needs. Let us help make managing your health easier.
Personalized Pharmacy Services
Our local, hometown pharmacy has your best interests at heart. We can help you find cost-effective ways to save on medications, check-in with you about how you're feeling, and more. Here are just some of the ways individualized approach to patient care can help:
Physician Connections
As a local pharmacy, we work with physicians throughout the area each day. Not only can we help you find the equipment and accessories that'll suit you best, but we can also work with your physician to ensure you have exactly what you need.
Personalized Advice
As our relationship grows, so does our ability to provide sound recommendations on everyday care tailored to your needs. Whether you're looking for cold medicine or allergy medication, we can help you find the over-the-counter (OTC) formula throughout our store and explain any possible side effects.
Prescription Savings
Getting to know you also means getting to know your insurance. When your physician prescribes medication, we can offer affordable solutions to help you get the prescriptions you need at budget-friendly prices. From online ordering to pharmacy delivery, we can make routine prescription services simple for you.
Local Deliveries
Being part of your community makes it easy for us to cater to your needs, especially on repeat purchases. When you can t make the trip in to see us, we can deliver to you. Whether a change in health or a hectic schedule is a factor, we can deliver the medical supplies you need with care, privacy, and discretion.
More than Prescriptions
As your local pharmacy, we offer many of the same supplies and equipment as bigger chain stores. You can find diabetes equipment, orthopedic supplies, incontinence essentials, walking aids, children's nebulizer accessories, and other essential medical supplies.
How Can We Serve You Today?
We're proud of the services we offer throughout the community and the relationships we've built over the years. Let us make your experience in our pharmacy as comfortable and personal as possible. We can take the time to discuss your concerns together and find strategies to help make everyday healthcare a bit easier. See what our personalized pharmacy care can do for you. To learn more about our services throughout Los Angeles and Ventura Counties, connect with us today.