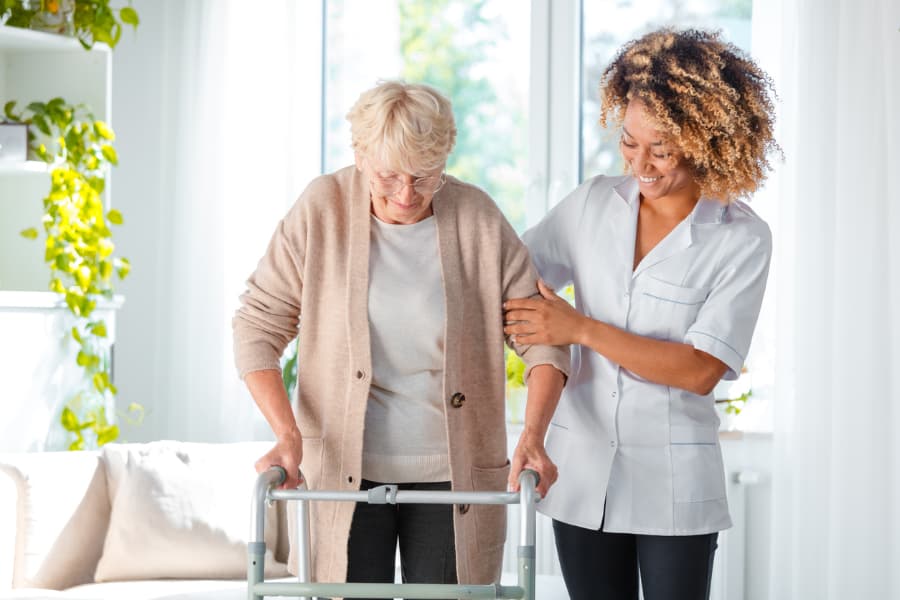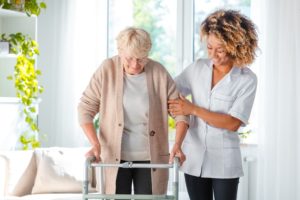 If you need a new walking aid, Home Care Pharmacy is here to help. We offer a wide range of durable medical devices and equipment in our store in Simi Valley, California. Our high-quality walking aids include boots, canes, crutches, walkers, knee scooters, and a variety of accessories for personalization, and we can even deliver to customers throughout Los Angeles and Ventura counties.
Types of Walking Aids
Different individuals require different solutions to move around successfully. To make sure we can meet the unique needs of everyone in our community, we offer a variety of walking aid types. Choose any of the following options:
Walking Boots
After a recent foot trauma or surgery, walking boots are a valuable aid. These stiff boots can support your hurt foot and offer protection from further injury while allowing you to put weight on it, preserving your independence and mobility.
Canes
Canes are the most common and portable type of walking aid. They're designed to reduce strain on the legs and increase stability for individuals who struggle to keep their balance. In addition to standard canes, we also offer adjustable, forearm, and quad canes.
Crutches
For those who need a little more support, crutches help to relieve the legs of a large amount of weight. They're most often used in pairs as a temporary measure after an injury or surgery, though they may come in handy for patients who are new to needing a mobility aid.
The four legs and broad base of a walker make it ideal for support and balance. Though they look bulky, walkers are incredibly lightweight – sometimes lighter than a crutch. Many of the ones we offer are also foldable for easy storage and transportation.
Knee Scooters
Knee scooters are wheeled structures that allow you to rest one knee on a padded cushion while propelling with the other leg. They're best for those with only one injured leg and for anyone who wants to stay active while using a walking device.
Walking Aid Accessories
If you're investing in a new walking aid, don't forget to accessorize. Various options exist at Home Care Pharmacy, from practical upgrades to fashionable add-ons. For instance, it can be difficult to carry your belongings while using your hands for a walker. Make it easier by adding a cup holder, tray, pouch, or basket that fastens directly to the device. We also carry skis and wheels to make navigation more manageable, as well as replacement grips that cushion your hands while moving about.
We also carry a few accessories for canes. Special ice tips or quad tips make it easier to keep your balance on difficult surfaces, while a designer handle and wristband improve your grip on the cane. We even stock flashlights that fasten onto your cane and make it easy to move in the dark.
Keeping You on Your Feet
At Home Care Pharmacy, we stock all of these walking aids and accessories in our store, which is conveniently located in Simi Valley, California. If you can't visit our store for any reason, however, we'll drop off your new walking aid at your front door if you live in Los Angeles or Ventura counties. To learn more, contact us today.