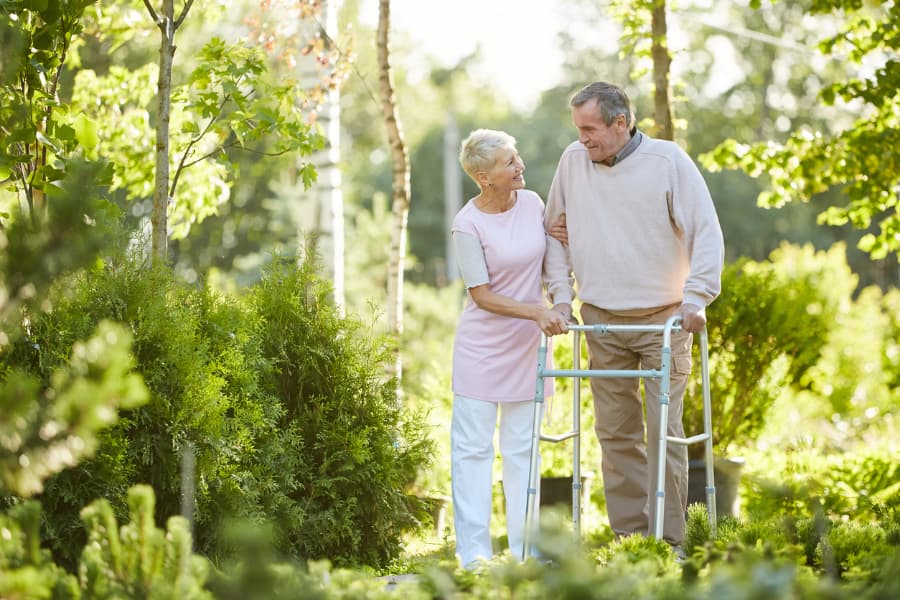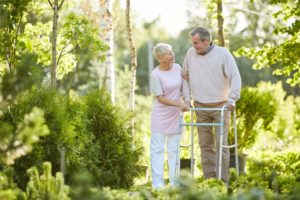 Mobility aids are essential to the quality of life for many individuals. Without such a device, many people would be unable to move freely about their own home, much less go anywhere outside of their home. At Home Care Pharmacy, we proudly serve patients in Los Angeles and Ventura Counties, offering a wide selection of mobility walkers.
Upright Walkers
Designers are developing new alternatives to conventional walkers that have completely revolutionized the mobility experience. An upright walker is one of the most recent innovations that can provide a more comfortable and secure mobility aid as compared to standard walkers. Benefits include:
Improves Posture
One of the drawbacks of traditional walkers is that they force users to bend forward, which induces poor posture and can result in health issues. Slouching or slumping can lead to muscle tension, joint pain, reduced circulation, and back pain. Upright walkers address these problems by enabling users to stand and walk upright.
Comfort & Support
Upright walkers are designed to improve user comfort. Besides supporting an upright posture, the unit incorporates comfortable armrests to support both your right and left sides. It also has a lockable braking system that's located in the front so you can be in full control of the walker as you move around.
Increases Stability
Standard walkers force you to lean forward, which can be extremely tiring and lead to a loss of balance. Instability can lead to an increased risk of falling and a lack of independence. In contrast, upright walkers are packed with incredible features that enhance the user's stability and comfort. Due to these features, many upright walker users feel more confident, stable, and secure.
Rollator Walkers
For decades, the standard walker has been a go-to mobility aid for senior citizens. While these devices are certainly useful, they're quickly being replaced by a more advanced version known as the rollator walker. These walkers offer additional advantages, such as:
Wheels
The most obvious perk of the rollator is that it has wheels on the end of each leg. This means that you will be able to move the walker along more smoothly, rather than having to steady yourself enough to be able to lift the walker and set it ahead of you every few steps. For some individuals, standing without support for even that short amount of time – and trying to lift and move an object while doing it – can be extremely difficult. The wheels on a rollator walker eliminate the need for this motion, making it easier to use, especially for those with more limited strength and mobility.
Seat
Most standard walkers are built solely for walking and don't address a very important issue. If you're using a standard walker, and you find yourself in need of a break, you'll have to track down a place to sit. Rollators, on the other hand, typically have a built-in seat between the bars of the walker. This makes it easy for users to put on the brakes, then simply turn around and sit down – right on their walker.
Indoor/Outdoor Capabilities
Your basic walker isn't designed for use on anything but a level surface. However, some rollators are designed to function both in your home and outdoors. The gripping casters and wider tires make it easier for the rollator to move along uneven walking trails and dirt paths, so you can enjoy a stroll in the park with your family.
Learn More about Our Mobility Walker Selection & Services
Home Care Pharmacy takes pride in offering patients in Los Angeles and Ventura Counties functional and high-quality mobility walkers. To learn more about our medical walkers and other services we provide, please contact us today.