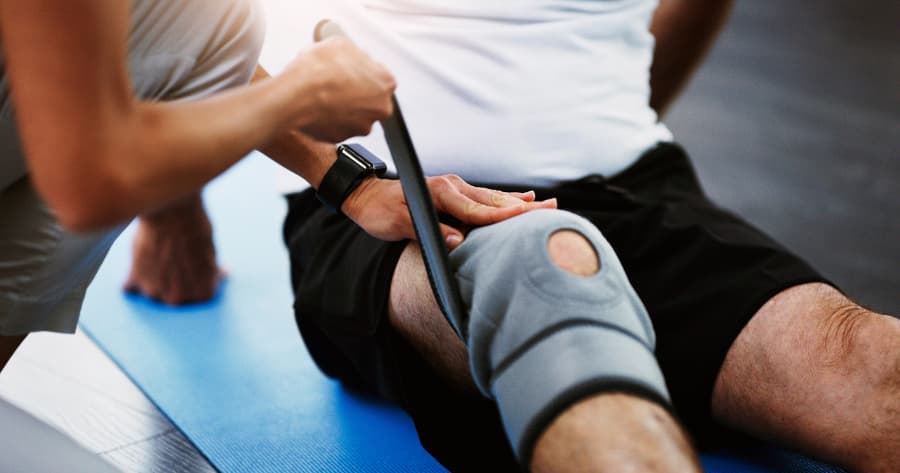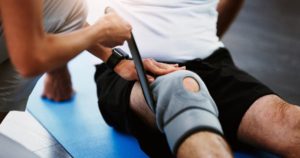 Orthopedic braces are medical devices designed to address a variety of medical conditions. They are used to properly align, correct the position, support, stabilize, and protect certain parts of the body, particularly the muscles, joints, and bones, as they heal from injury or trauma. At Home Care Pharmacy, we proudly serve patients in Los Angeles and Ventura counties, California, offering a wide selection of orthopedic supports and braces.
Who Can Benefit from an Orthopedic Brace?
Patients who have suffered from injuries, such as sprains, fractures, pulled muscles, dislocated joints, and broken bones, can benefit from wearing orthopedic braces. And because braces are intended to restrict unwanted movement, patients use orthopedic braces to protect themselves from injury during physical activities.
Types of Braces
Depending on your medical condition or injury, different types of braces are used for treatment and assisting you in your recovery. Different types of braces we offer include:
Knee Brace
Your knees are tasked with supporting large amounts of weight as you move, run, and carry objects. With such a burden being put on a delicate part of your body, it comes as no surprise knee injuries are very common. Orthopedic braces can assist patients who have suffered from knee injuries by restricting improper knee movements, allowing the knee to heal, and preventing any potential reinjuring from occurring.
Ankle Brace
When wearing an ankle brace, you can enjoy daily activities such as walking, hiking, and even light running, all while protecting your ankles from sprains. The compression of the ankle brace can help prevent any swelling and inflammation from occurring. Easily washable, ankle braces can be incorporated into your daily routine to facilitate movement even when you are recovering from a significant ankle injury that would otherwise require more invasive and limited support.
Back Brace
Intended to subdue any stress on your abdominal muscles or hips, back braces are generally used to protect the lumbar vertebrae near your tail bone or other parts of your back and core. When you wear a back brace, your back remains in its proper alignment preventing injuries from occurring during regular actions and lifting. Patients who suffer from back injuries may be unable to participate in any physical activities without the support of a back brace. In addition, back braces can play a critical role during the early stages of physical therapy, aiding in proper healing.
Wrist Brace
Wrist braces hold your wrist in a straight position and reduce the movements that cause irritation. This helps alleviate wrist pain and inflammation from repetitive movements and conditions such as carpal tunnel syndrome. In the case of carpal tunnel syndrome, using a wrist brace to immobilize your wrist decreases pressure on the median nerve.
Learn More about Our Orthopedic Brace Selection & Services
Wearing an orthopedic brace can offer patients a variety of medical benefits. They can help in the recovery of an injury, or help prevent an injury from occurring, all while allowing you to enjoy your day-to-day activities. At Home Care Pharmacy, we take pride in offering patients in Los Angeles and Ventura counties functional, high-quality orthopedic braces. To learn more about our supports and braces or other services we provide, please contact us today.