Types of Medical Equipment to Help Seniors in the Home
|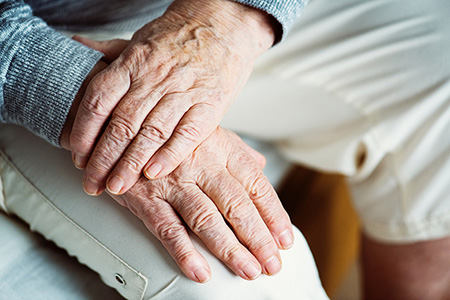 Unfortunately, many seniors are at a higher risk for slip and fall accidents in their homes. According to the National Council on Aging, falls are the leading cause of fatal and non-fatal injuries in older Americans, not only threatening their safety and independence but generating high economic and personal costs as well.
If you have difficulty remaining mobile in your own home, or you take care of an aging loved one who does, you may consider using Simi Valley medical equipment, assistive devices or aids to help prevent accidents or make everyday tasks a bit easier to achieve. For the bathroom, for example, such devices range from shower grab bars to transfer benches.
In the bedroom, a bed assist rail may be helpful, or perhaps a grabbing tool would help to pick up hard-to-reach items. There are many types of Simi Valley home medical supply equipment and devices to help seniors in the home, such as:
Bathroom Shower Grab Bar
Many senior falls happen in the bathroom, as showers and tubs can be slippery. Consider installing a grab bar which can help in getting into and out of the tub and shower area. A grab bar is comprised of a sturdy handle with suction cups attached, adhering easily to most shower or bathtub walls. They are available in many materials, such as plastic, aluminum or stainless steel, and can complement any bathroom decor. The one you choose should support several hundred pounds of pull force.
Bathtub Transfer Bench
This assists individuals in getting into and out of the bathtub. Many transfer benches also come with a comfortable backrest, as well as an adjustable height feature. You can even get one with a padded swivel seat or pivoting arms for the ultimate in convenience.
Toilet Seat Riser
If you find it difficult to get up from the toilet seat, a toilet seat riser is a smart idea. Also referred to as an elevated or raised toilet seat, this device will attach to any standard toilet seat and provide additional height. Some are hinged to give additional height of a few inches, with most offering tool-free installation.
You can raise the elevated toilet seat to a vertical position, which makes it very easy to clean. Check for weight support before using, although most models will support up to several hundred pounds.
Bed Assist Rail
A rail for the bed makes it easy for seniors to enter or exit their beds safely. Most have adjustable handles, and can prevent falls that may happen when getting into and out of bed. This device is also useful for those recovering from surgery or those who have back problems.
Reaching Assist Tools
These handy devices are great for seniors who find it hard to reach for household items above their head, in tight spaces, or in low places. These tools feature an elongated or telescopic handle with a rotating grip, useful for picking up trash without bending down or for reaching high into a cabinet.
Walkers and Rollators
As they age, many seniors become unsteady and find it difficult to maintain balance. A walker or a rollator makes walking easier and safer. While the two devices are similar, they have a big difference: a walker does not have wheels, which means the user has to pick it up slightly when taking a step. A rollator has wheels, brakes, and a seat for you to rest on when you get tired.
Contact Homecare Pharmacy
There are many other safety supplies available to assist seniors, so if you or a loved one has special needs, speak to a representative at Home Care Pharmacy. We can help you live safely and comfortably in your own home with Simi valley medical equipment. Call us now at 805-527-9600.
2 Responses to "Types of Medical Equipment to Help Seniors in the Home"