Too Busy to Pick Up Your Prescription?
|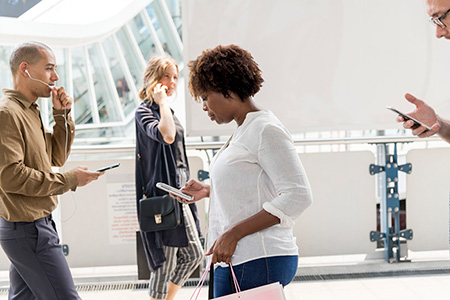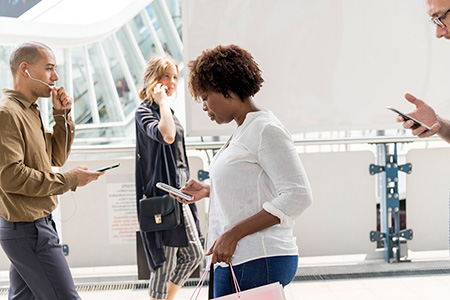 Well, our Simi Valley pharmacy has the solution: how about online ordering and home delivery? Hey, you can do it with Amazon…why not with your prescriptions and medical supplies? Here at Home Care Pharmacy, we support RefillRx Mobile for a convenient one-tap way to refill your prescriptions. Simply scan the barcode on your bottle and RefillRx Mobile will send your request along to our pharmacy. If you don't see a barcode, just enter the Rx number for your prescription and search for our pharmacy by entering Simi Valley – 805-527-9600.
When refilling your prescription, be sure to specify whether you want pickup or delivery as part of Prescription Compounding in Simi Valley.
Benefits of Online Ordering and Delivery
Whether you need to order medical supplies or prescriptions, online ordering can be a big time saver. Here's a look at just a few of the benefits:
Convenience: Bypass busy stores and long lines. When ordering medical supplies online, you can accept your package of medical supplies while staying at home without risking the drive to the pharmacy, especially if you have medical issues or the weather is bad.
Reorder Reminders: Since supplies are shipped on a regular schedule, you can take advantage of auto-refills on prescriptions or simply re-order supplies whenever you need them. If you don't need your medication just yet, delay shipment. If you're in dire need of a refill sooner than anticipated, speed up the schedule. When you sign up for reorder reminders, you never miss an important medication.
Quick Shipping: With online ordering, your request is received momentarily, with delivery in just a day or two.
Careful Packaging: Supplies and prescriptions are packaged carefully, accurately, and conveniently, with insulin cold-packed for shipping.
Private Consultations: If you have a question on your medical supplies or prescriptions, our team can address them over the phone in a confidential manner so your privacy is never in question.
Personalized Support: We can help you determine what your insurance options and copays are, alerting you if a particular medication is known to interfere with another. Plus, we provide insurance verification so you can maximize benefits and keep expenses down.
Multiple Product Lines: When you order via the mobile app, you get access to a wider selection of products.
Flexibility: Whether you're at home or traveling, your deliveries will take place no matter what.
By the Numbers
Nearly 70 percent of Americans take at least one prescription drug, and more than half take two, says the Mayo Clinic. The most commonly prescribed are antibiotics, anti-depressants and painkillers like opioids. Twenty percent of patients take five or more prescription medications.
Additionally, women and older adults are the ones taking the most prescriptions, with cardiovascular drugs more common in the elderly. And guess which demographic is the busiest in today's society? Yup, women. And the other half of that equation? Older adults, who take the most prescriptions of all, have limited mobility and can't readily get to the pharmacy as often as they need to.
With 250 million Americans relying on daily medication, all with busy lifestyles, it just makes sense for your local Simi Valley Pharmacy to offer online ordering. Skip the lines and hassle. It's time to try our mobile app for convenience.
Contact Home Care Pharmacy
Got more questions? Get in touch with us today at 805-527-9600. We are the solution to your busy lifestyle.
One Response to "Too Busy to Pick Up Your Prescription?"