Getting Your Prescription Refill On the Go
|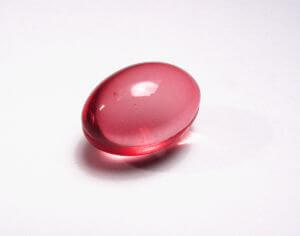 The traditional way to get a prescription refilled was to go to the local pharmacy with the prescription slip and wait in line for the prescription. Ordering a prescription this way is very time consuming and inconvenient. These days, others are getting their prescriptions filled quickly through the mail. Surprisingly, this mail order method has been around for a long time. And while certainly more convenient in many ways, life these days tends to move a little faster than the post office does.
But now, the addition of the Internet has streamlined the entire process. Now, people can virtual-order their prescriptions, call ahead, or use an on-the-go app to request refills that are mailed swiftly to their home.
Online Prescription Refill Process
Our local compounding pharmacy is connected and able to supply the same prescriptions that you have been able to get by walking in. Home Care Pharmacy in Simi Valley is a top level online prescription refill service. The process to sign up and receive prescription refills is easier than you might think. Simply visit the site and register. Next, the site will supply you with an easy-to-submit form. Justsupply all the requested information and click the red button.
Ordering is easy after registration. Simply log on to the site. Supply your login information, Rx number, and a security code to refill a prescription.
Get A Quick Refill
Get a quick refill here. We also bill most medical insurance providers, and there's no difference whether you order online or in person.
Don't have time to go online at home to reorder? Download the RefillRX Mobile App. Scan the bar-code on your prescription bottle or manually input the RX number. The app quickly sends your request to the online pharmacy.
Click here for the iPhone app.
Click here for the Android app.
Plenty of people are refilling their prescriptions online nowadays. Ordering online is fast and convenient – the perfect solution to filling a prescription quickly, without all the hassle. Isn't it time that you took advantage of this opportunity to order all your prescription refills online?
Call for more information on how we can tailor medications to your unique needs.