The Convenience of Online Prescription Refills
|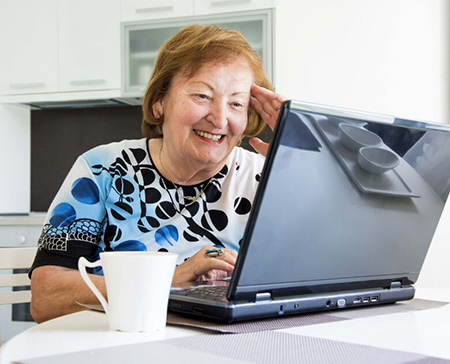 Whether getting out of your house is impossible due to physical injury, a broken car or other issues, you still need to obtain your prescription. Instead of waiting until someone else can do it, or forgoing this particular round of treatment, you can use Home Care Pharmacy in Simi Valley to order your prescription refills online.
Our compounding pharmacy in Simi Valley offers assistance to those who are homebound, and provides benefits for other people as well. These days, individuals have busy schedules. In many cases, both parents work full-time, children are enrolled in an array of activities and extended family members are pitching in to help out with the kids. As a result, making time to get to the pharmacy often falls to the bottom of the to-do list. However, with the ability to order prescriptions online, patients never have to worry about getting the medications that they need. After a long day, they can log on to the website to place their orders.
You might be wondering how you are going to obtain the prescription. After all, while you can order the prescription refill online late at night, you cannot necessarily go to the store to pick up the bottle at the same time the following day. Fortunately, Home Care Pharmacy will also deliver the prescription directly to your home. No need to worry about ordering it or picking it up! Furthermore, you don't need to fret about remembering to place the order in the first place. You can receive a reminder to pick up your refills on certain dates.
This program is perfect for those who need to take prescriptions on a regular basis or in a one-time type of situation, but who just do not have the time or resources to venture out of their homes.
Order Your Refill Online Here.
Or, if you have questions, you can call us at 805-527-9600.
One Response to "The Convenience of Online Prescription Refills"