Basic Medical Supplies For Your Home
|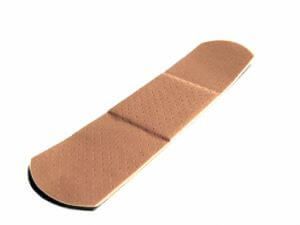 At Home Care Pharmacy, we believe our customers have enough on their hands without running all around town looking for medical supplies in one store and medical equipment in another. As one of Simi Valley's top-rated medical equipment providers, we go the extra mile in giving our customers everything they need – all in one place.
Home Care Pharmacy also believes our customers should always be prepared by having the right medical supplies on hand in a user-friendly first aid kit or home medicine cabinet.
Because life happens, check out our list below and start on your path to being ready right now for any potential mishap. Do you have these items handy in your home?
Basic Medical Supplies
Bandages, compress dressing, cloth tape and gauze pads
Aspirin
Non-latex gloves
Non-alcohol wipes
Hydrogen peroxide
Antibiotic ointments
Medical Equipment
With a vast medical equipment selection always in stock, our ordering process brings you the latest in professional, hospital-grade equipment. Our huge inventory of crutches, braces, wheelchairs, electric scooters, hospital supplies, orthopedic supplies and other vitally important medical equipment, help make your need easier to meet.
Online Information Site
But that's not all we offer our customers. Ordering medical supplies or medical equipment in Simi Valley has never been easier with our new online order and information site. Once online, you'll be able to conveniently view one of the widest selections of quality medical supplies in Simi Valley now available. Every major brand, all at affordable prices and everything found in a one-stop shopping/ordering experience!
Home Care Pharmacy, a long standing staple in the Simi Valley community, serving all of Ventura County for over 25 years, now also offers the following health-care services to our valued customers:
Complete Pharmacy Services
Fully Trained/Certified Pharmacy Staff
Vaccinations
Prescription Delivery
Prescription Compounding
Personalized Services
Onsite Wellness Center
Call today at 805-527-9600 for any price quotes, prescription orders, or other information – or contact us online.