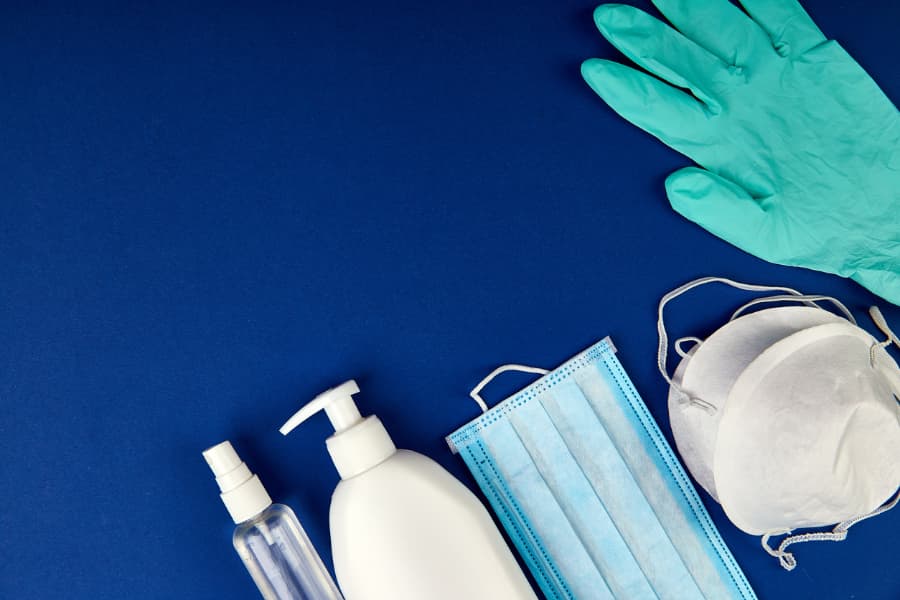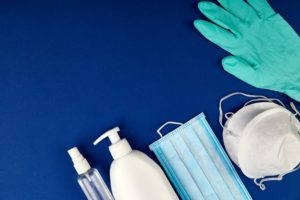 Proper use of personal safety equipment offers protection against a wide range of infectious pathogens. Just as importantly, these safety products can shield the wearer from allergens, irritants, and more. Make sure your supplies are fully stocked with personal safety products from Home Care Pharmacy. With delivery throughout Los Angeles and Ventura Counties in California, we make it easy to get the items you need without ever leaving home.
Our Selection of Personal Safety Products
Bacteria, viruses, and other germs cause illness in many ways, from the air we breathe to contaminated surfaces and improper disposal of waste. This creates a potentially dangerous environment for caregivers and recipients alike. Many individuals also feel more confident when protected by personal protective equipment (PPE) in indoor spaces, on public transportation, and in other environments where social distancing is difficult. To accommodate the needs of every customer, Home Care Pharmacy offers the following personal safety products.
Masks
Masks cover the mouth and nose to provide defense against airborne pathogens. In addition to protecting the wearer, they also shield others from exhaled particles. We carry a variety of masks to help keep you safe and prevent the spread of airborne infections.
Visors
A visor can shield you from splattering liquids and aerosolized particles while still providing a clear view and a more comfortable fit than goggles. Some users also add them as an extra layer of protection when utilizing a mask. Look for visors with convenience features, like anti-fog designs, to suit your needs.
Gloves
Germs are frequently spread by our hands, which pick up and deposit microbes on everything we touch, including countertops, handrails, doorknobs, and more. Gloves are also essential for preventing infection when performing first aid, wound care, and other medical tasks. They're also a great way to shield your hands from messes, irritants, and more.
Biohazard Disposal Kits
Unlike paper waste and everyday trash, biohazardous waste must be properly managed to avoid cross-contamination and the spread of infection. Any item in contact with blood or other bodily fluids, including used bandages, gloves, test strips, disposable masks, syringes, and gauze, should be placed in a clearly marked container for appropriate disposal.
The Benefits of Choosing Personal Safety Products from Home Care Pharmacy
Home Care Pharmacy has proudly served customers at our Simi Valley, CA location for more than 25 years. In addition to prescriptions, vaccinations, general medical supplies, and more, we also offer durable medical supplies, nebulizers, and other specialized items you may not find elsewhere. When you require personal safety products for at-home caregiving or general protection needs, you'll find a diverse supply of essential items designed to safeguard your health and meet your specific requirements.
Our dedicated team is committed to a fast, easy experience for every customer. In-person shopping is simple, and our low-cost delivery service for residents of Los Angeles and Ventura Counties allows you to get what you need when leaving home is challenging due to illness or your busy schedule.
Learn More about Personal Safety Equipment
Proper personal safety equipment offers peace of mind and reduces your risk of exposure to harmful pathogens. For more information about personal safety equipment and other offerings, please contact us online or call 805-527-9600 to speak with a representative. If you prefer to shop in-person, we invite you to visit us at 1687 Erringer Rd #101 today.