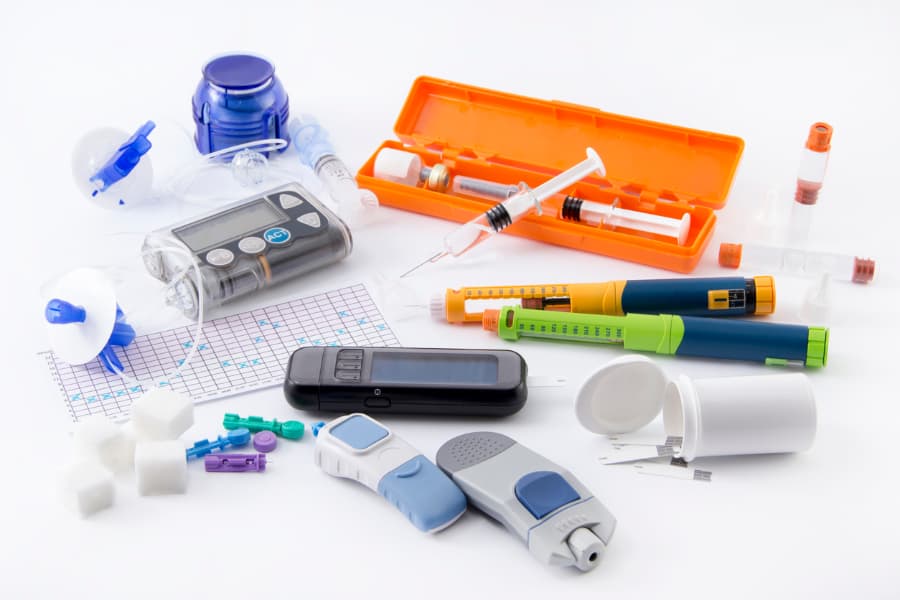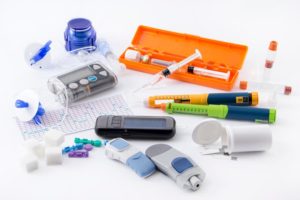 Managing your diabetes or the condition of a loved one requires several moving parts, and an integral part of consistent care is having a pharmacy you can rely on. At Home Care Pharmacy, we offer diabetic supplies and personalized customer service in Simi Valley, California, and for delivery to Los Angeles and Ventura Counties.
Diabetic Supplies We Offer
We know that taking charge of your diabetes can be challenging, especially when proper management requires so many different kinds of supplies. Home Care Pharmacy offers a wide range of diabetic supplies to help you stay on top of your health, including:
Insulin Pens and Injectors
Insulin pens help to administer a dosage of insulin through an interior cartridge. For many, these pens and injectors are considered a simple, accurate, and convenient way to inject insulin – less intrusively than with a vial and syringe. Insulin injectors and pens are also compact, making them easily portable.
Blood Sugar Monitors
Blood sugar monitors help you check your blood glucose levels. There are multiple types of such monitors, including styles that test by the traditional finger prick, as well as continuous designs that allow you to monitor your levels day and night.
Glucose Tablets
Glucose tablets are an edible form of sugar that provides people with diabetes a quick and easy way to raise their blood sugar. These tablets can come in many forms such as gels, liquids, and powders, with many brands offering a variety of flavors.
Medical Alert Bracelets
Situations involving dangerously low blood sugar can sometimes cause a person with diabetes to have trouble speaking or even lose consciousness. Medical alert bracelets signify to emergency personnel that you have diabetes and allow them to administer treatment as soon as possible.
Diabetic Shoes
People with diabetes are at higher risk of developing foot problems due to effects of the illness. Diabetic shoes are designed to help promote healthy blood circulation in your feet and prevent damage.
These are only a few of the diabetic supplies we provide at Home Care Pharmacy. If you require additional supplies, contact one of our pharmacists about availability.
Why Come to Us for Your Diabetic Supplies?
Reliable access to diabetic supplies can be a challenge. At Home Care Pharmacy, we take pride in making this process easier through convenience and personalized customer service. Our goal is to help as many people as possible have access to the pharmaceutical care that they need. Through our location in Simi Valley, we're proud to offer convenient, local deliveries of diabetic and other medical supplies that you won't find at other pharmacies.
Start Working With Home Care Pharmacy Today
At Home Care Pharmacy, we put our customers first by offering flexible options. Though we are based in Simi Valley, CA, our diabetic supplies are also available for delivery to Los Angeles and Ventura Counties. Whether you're in need of prescriptions, nebulizers, and more, our online services and personalized care can help to make filling your pharmaceutical needs easy and efficient. For more information, contact us today.