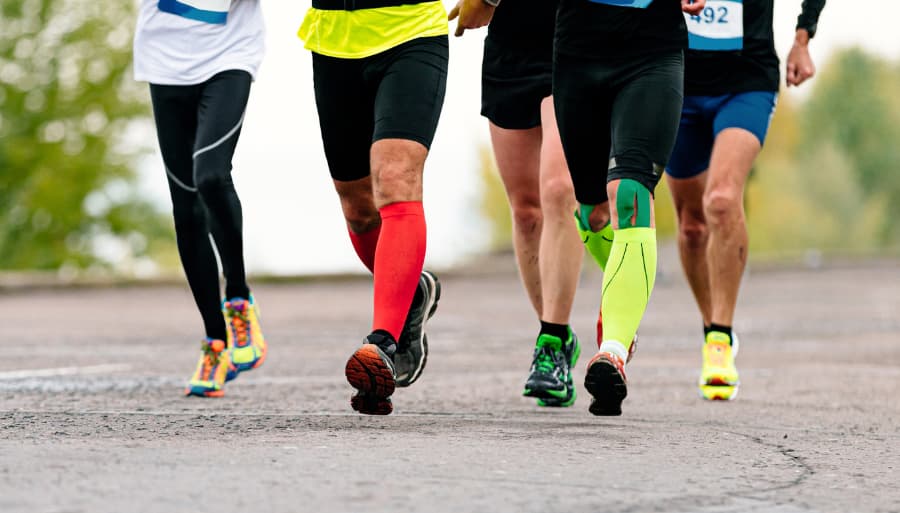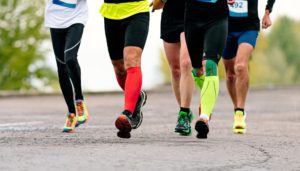 Poor circulation is a symptom of numerous health conditions and can lead to several others. For many, compression socks provide a simple solution. Home Care Pharmacy, located in Simi Valley, California, offers a variety of compression socks and stockings for customers throughout Los Angeles and Ventura Counties, as well as convenient home delivery. From patients affected by chronic diseases and disabilities to workers at desk jobs and athletes, we make it easy to find the best compression socks and other medical supplies for your unique needs.
What Are Compression Socks?
Compression socks and stockings look and feel much like normal footwear, but are designed to apply gentle pressure to your legs and ankles. Because your feet are the lowest part of the body, proper circulation must fight against gravity. Distance from the heart only makes it more difficult to adequately cycle blood in these areas. By placing pressure on your lower legs and ankles, compression socks encourage blood to flow back toward the body. This helps:
Improve overall circulation by increasing the volume and velocity of blood flow
Prevent blood from refluxing or pooling in the foot or superficial veins
Reduce strain on the heart by helping blood return there from the extremities
Home Care Pharmacy carries compression socks and stockings in a variety of sizes and strengths. To enjoy maximum benefits, your socks must fit and provide the appropriate strength for your intended use. Speak with your doctor or consult with a pharmacy tech for help when deciding which option works best.
Uses for Compression Socks
Compression socks meet a wide range of needs. Many individuals wear them for comfort. They also improve circulation while sitting or standing all day. Others use compression socks to treat a range of medical conditions, including:
Varicose veins
Orthostatic hypotension
Venous hypertension
Lymphatic drainage disorders
Pregnancy-related swelling
Surgery recovery
Other forms of leg swelling
They are also an effective preventative measure. Individuals who risk circulatory issues can benefit from compression socks, which may help prevent certain conditions from developing. These include:
Venous ulcers
Blood clots and embolism
Deep vein thrombosis
Spider and varicose veins
Other circulatory disorders
Finally, compression socks are favored by athletes and anyone who frequently exercises. The socks support veins and boost circulation to keep blood flowing and carry extra oxygen to fuel hard-working muscles. They may also reduce tiredness, soreness, and swelling afterward.
Shopping at Home Care Pharmacy
Home Care Pharmacy has served the Simi Valley, California community with medical supplies since 1986. In addition to quality home care products, our team is always available to answer your questions and help you find the right items for your needs. Plus, with delivery available throughout Los Angeles and Ventura Counties, it's easy to have your order delivered directly to your home with no need for extra errands.
We accept all insurance providers, making essential medical supplies like compression socks more affordable. For your convenience, our pharmacy bills Medi-Cal, Gold Coast, and Medicare, as well as union insurance and worker's compensation.
Explore Compression Socks and Stockings at Home Care Pharmacy
Whether you're treating a chronic condition or seeking a more comfortable workout, compression socks are a great way to improve circulation. To learn more about compression socks and stockings, contact Home Care Pharmacy today. We'll answer your questions, schedule delivery within Los Angeles or Ventura County if needed, and make it easy to get the medical supplies you require for better health.