Local In-Home Senior Care: A Better Option
|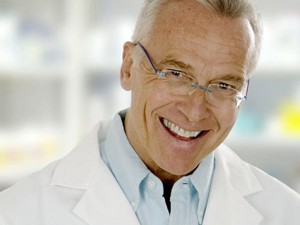 Making the decision to send your loved one to an assisted living facility is a tough one. There are so many things to consider when it comes to what you want for your family member. Maybe you would rather not send your family member to live somewhere else that's foreign to them. That's alright. You're not alone, and an alternative option is available. Home Care Pharmacy provides Simi Valley and all of Ventura County with the highest-quality in-home senior care in Simi Valley. We give your elderly family member the opportunity to stay in their own home, where they feel safe and comfortable.
Most seniors prefer to remain in the comfort of their own homes for as long as possible. They would like to continue to be around family and friends for support. For some, the thought of leaving all that's familiar creates discomfort. Your loved one still wants to be able to maintain their freedom and independence. With in-home senior care, seniors have the opportunity to receive superior care, while still preserving their quality of life. Home Care Pharmacy delivers quality and cost-effective care to your loved ones right when it's needed, in the privacy of their own home. Senior Care is tailored to suit you and your family's individual needs. Experienced caregivers will ease some of the burden day or night. So that you can focus on just spending quality time with your loved one.
The level of senior care in Simi Valley meets and exceeds expectations. Your loved one will be treated with the tender love and care they deserve. Caregivers are carefully selected and trained to meet all of your needs. You and your family member will be treated like family, and as a priority 24/7. Home Care Pharmacy takes care of all the major stuff so that you don't have to. Services include: in-home care, nursing and hospice care, hospital supplies, and prescription medication. In addition, most insurances are accepted such as Medicare, Veterans, and Workers Compensation. Home Care Pharmacy also offers a wide range of additional services at the lowest price in town, with senior care starting at only $15. Additional services included but are not limited to meal preparation, light housekeeping, friendly companionship, grocery shopping, errands, medication reminders, walking and mobility assistance, bathing, dressing, and grooming. Furthermore, you can schedule a free, no obligation visit at your convenience. So leaving your home is not necessary. Caregivers come to you so that you can comfortably discuss what unique options are available to you.
If you're interested in our in-home senior care services, give us a call! We're here for you.
Comments are closed.